Career in IP Law - Introduction
Welcome to Dev Academy, a digital platform for providing trainings and sharing insights related to law, technology and business.
As you may know, Intellectual Property or IP refers to intangible assets, i.e. assets or products that are created through the intellect or application of the human mind.
Such intellectual assets or products do not necessarily exist in the physical world.
Therefore, a dedicated set of laws is required to protect these assets, and such laws are known as IP laws.
The rights granted to IP owners by way of various IP laws are termed as Intellectual Property Rights or IPR.
Subscribe by clicking below to ensure that you do not miss important updates.
To establish a strong and long-lasting career in the field of IPR, one needs to understand the concept of IP from the perspective of various stakeholders.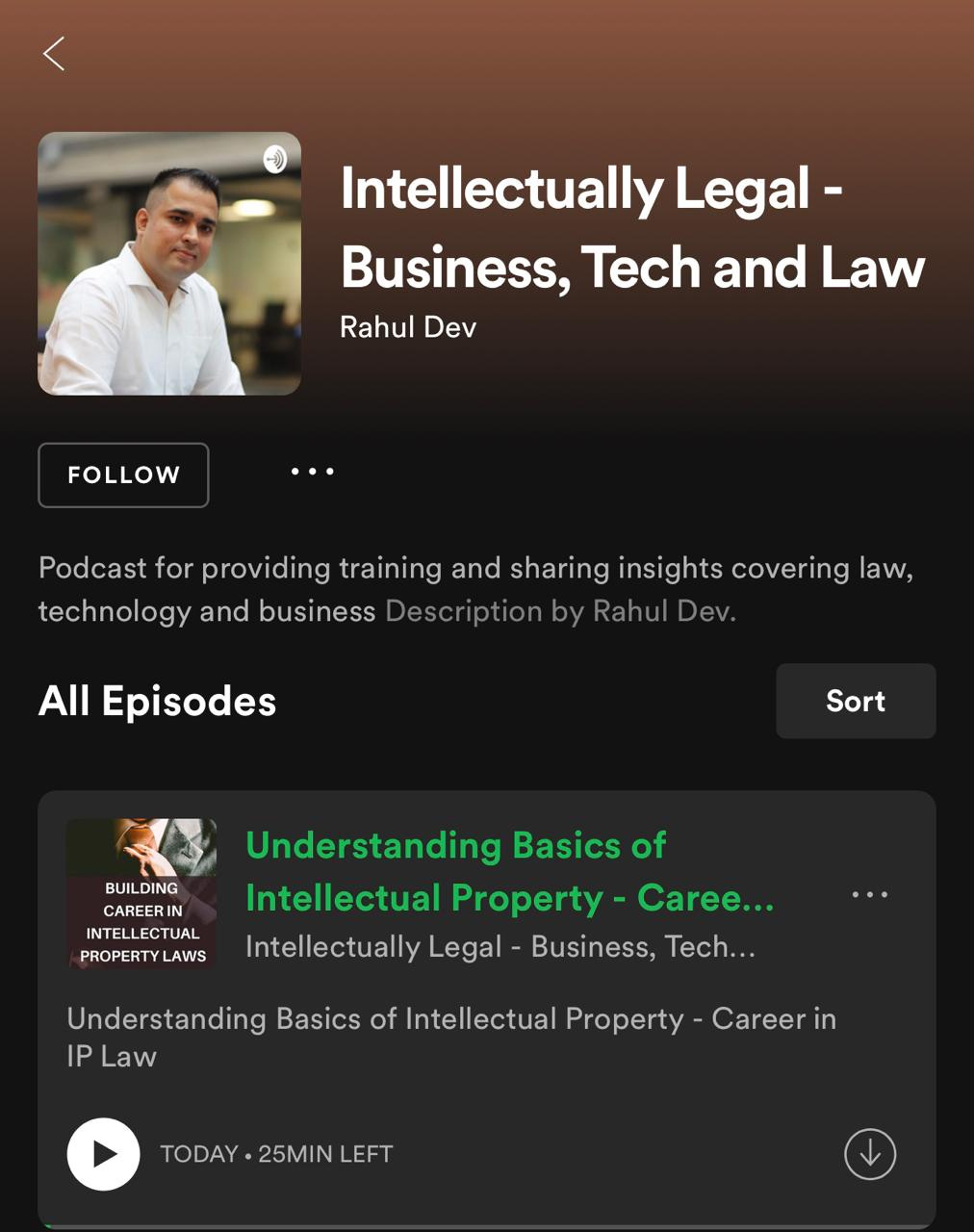 The main stakeholders are classified as, corporates, law firms, consulting firms, universities (research organizations).
The initial phase of the training program shall cover understanding various types of IP, including patents, trademarks, copyrights, designs, and trade secrets.
At present, one can find ample of resources discussing the IP laws, legal research, important case laws, and blogs.
The unique aspect of our training program is to understand the basics of IPR by way of case studies from the perspective of the industry.
Talking about the industry, we will be reviewing IPR from the perspective of law firms, organizations, and consulting firms.
From the perspectives of organizations, we will be analyzing the subject of IPR as creators or owners of IP. This will cover the development of IP from the initial stages of ideation to the phase of bringing IP to the commercial world by way of innovative products and services. The organizations involved in the development of IP include government departments, corporations, research labs, and universities.
While working in law firms, IP has to be understood as a part of law practice where clients (mostly IP owners) reach out to experts to solve their IP issues and obtain services regarding protection and enforcement of their intellectual property rights. The services aimed at protecting the IP are executed at the forum of IP Office, or Intellectual Property Office having dedicated departments for managing different types of IP, including, patents, trademarks, copyrights, and designs. Similarly, services for enforcement of IPRs are executed at IP Office and various courts.
Another important setup to work in the field of IP covers consulting firms. These firms provide support services to IP owners and law firms, including research projects, IP valuation, and IP licensing services. This is best suited for professionals interested in exploring business-related aspects of IP.
During subsequent modules, we will be covering practical aspects of each IP type in detail and we will review commercial strategies followed worldwide to extract monetary benefits out of intellectual property rights.
---
Advocate Rahul Dev is a Patent Attorney & International Business Lawyer practicing Technology, Intellectual Property & Corporate Laws. He is reachable at rd (at) patentbusinesslawyer (dot) com & @rdpatentlawyer on Twitter.
Quoted in and contributed to 50+ national & international publications (Bloomberg, FirstPost, SwissInfo, Outlook Money, Yahoo News, Times of India, Economic Times, Business Standard, Quartz, Global Legal Post, International Bar Association, LawAsia, BioSpectrum Asia, Digital News Asia, e27, Leaders Speak, Entrepreneur India, VCCircle, AutoTech).
Regularly invited to speak at international & national platforms (conferences, TV channels, seminars, corporate trainings, government workshops) on technology, patents, business strategy, legal developments, leadership & management.